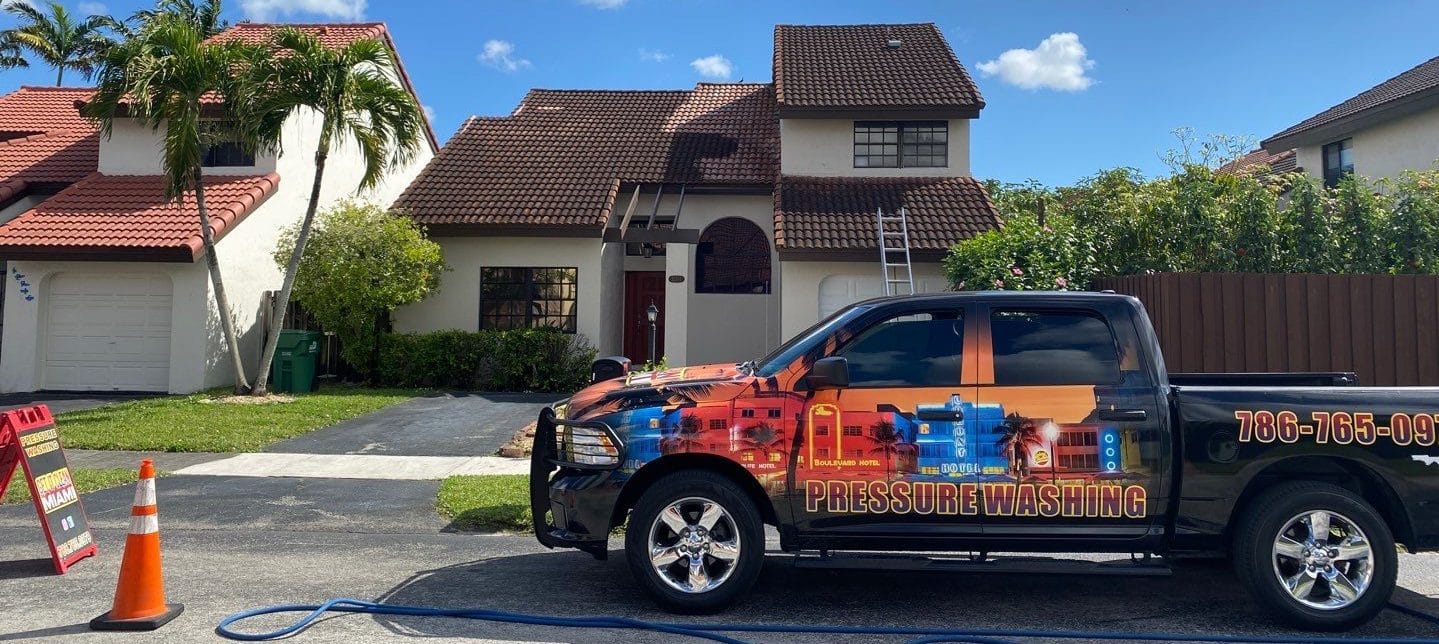 Sidewalk Cleaning Services in Miami
Are you living in the beautiful city of Miami but not enjoying the dirt and grime that can accumulate on your sidewalk? You might be surprised to learn that sidewalk cleaning service companies like Get It Clean Miami are here to help. With their sidewalk cleaning services, they can help ensure that your home's sidewalk is looking as good as new!
It's no secret that sidewalks can get a bit messy over time due to things like debris, leaves, and even oil spills. That's why it's important for homeowners and businesses alike to invest in sidewalk cleaning services. Not only can sidewalk cleaning services help keep sidewalks looking spiffy, but they can also provide a variety of other benefits as well.
Benefits of Pressure Cleaning Services in Miami
When it comes to sidewalk cleaning in Miami, there are several advantages that come with investing in sidewalk cleaning services. Here's a look at some of the top benefits associated with pressure cleaning your sidewalk with Get It Clean Miami:
Safety Benefits
Pressure washing your sidewalk is an excellent way to ensure that it remains safe and secure for pedestrians. Debris and dirt can reduce traction, causing people to slip or trip when walking across it. Additionally, sidewalk cleaning can help minimize the presence of mold, which is a health hazard.
Aesthetic Benefits
No one wants to look at a sidewalk covered in dirt and grime. Investing in sidewalk cleaning services from Get It Clean Miami can ensure that your sidewalk looks spotless and pristine all year round. Not only will this give your home's exterior an instant facelift, but it will also help increase its curb appeal and value as well.
Environmental Benefits
Sidewalk cleaning services don't just benefit homeowners; they can also benefit the environment. Pressure washing removes pollutants from sidewalks and helps reduce runoff into local waterways, which can help keep them clean and healthy.
Choose Get It Clean Miami for Reliable Sidewalk Cleaning Services in Miami
When it comes to sidewalk cleaning in Miami, you want a company that you can trust. Get It Clean Miami has been providing reliable sidewalk cleaning services to homeowners and businesses alike for years. Their team of experienced professionals is dedicated to delivering the highest quality sidewalk cleaning services possible at competitive prices. They are also committed to using eco-friendly materials and methods whenever possible.
So if you're looking for sidewalk cleaning services in the Miami area, look no further than Get It Clean Miami! Contact us today to learn more about our sidewalk cleaning services and to get a free estimate. With our help, you can keep your sidewalk looking its best all year round!