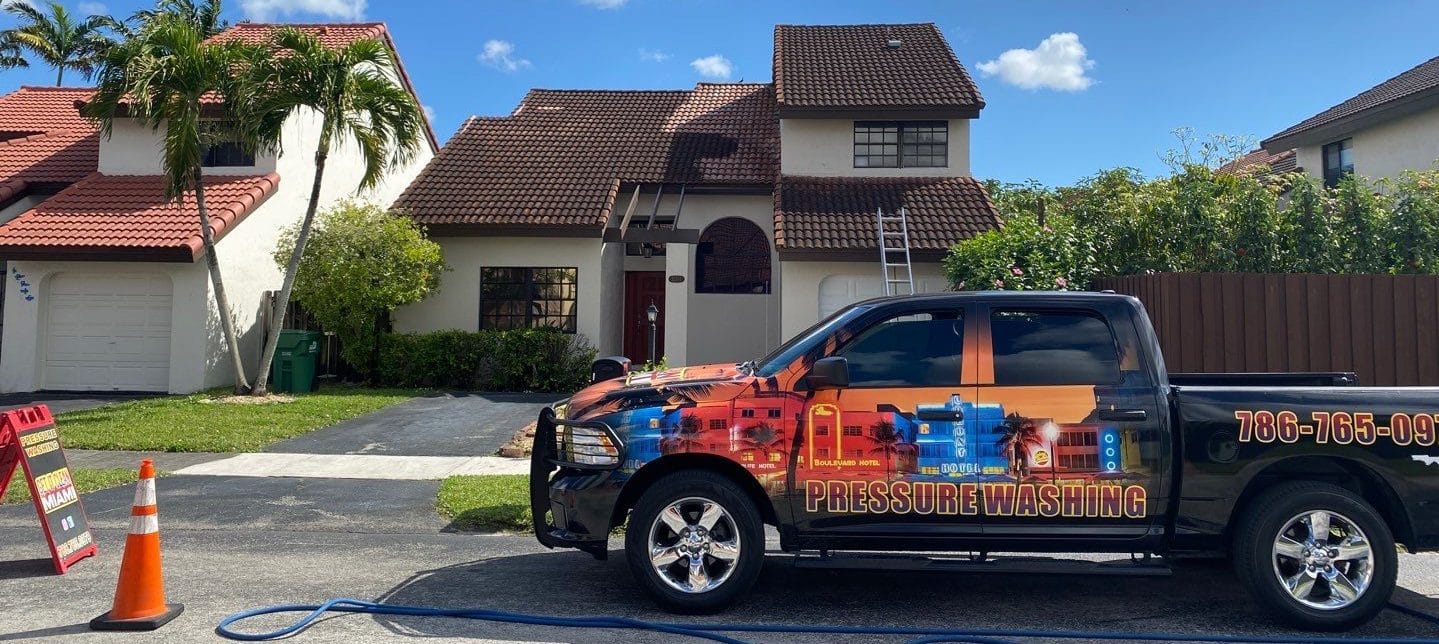 Parking Garage Cleaning Service in Miami
If you live in Miami, parking garages are a necessary part of life. Parked cars leak motor oil that creates slippery patches and grime can build up over time, leading to discolored and dingy parking lots. Have you ever taken a deep breath while in your parking garage after a long day at work only to regret it because of the smell? Pressure cleaning parking garages is more than just making them look good – it's an important step in keeping people safe from slip and fall issues.
Get It Clean Miami specializes in pressure cleaning parking garages, driveways, sidewalks, patios, and other surfaces with the right combination of chemicals, hot water steamers and pressure washers to get the job done right. Pressure cleaning parking garages in Miami is essential for removing the oil stains, grime and dirt that builds up over time.
The Benefits of Clean Parking Garages
Pressure cleaning parking garages offers a number of benefits:
Improved Safety: Oily surfaces can be hazardous and increase the risk of slip-and-fall accidents. Keeping parking garages clean helps reduce this risk.
Better Appearance: A clean parking garage looks better than one full of dirt and grime, resulting in a more pleasant environment for customers and employees alike.
Reduced Maintenance Costs: Regular pressure cleaning parking garages reduces the need for costly repairs and maintenance in the long run.
How Pressure Cleaning Works
Pressure cleaning parking garages involves using high-powered jets of water to remove dirt and debris. This process is effective for removing oil, grease, tire marks, and graffiti. Get It Clean Miami uses a combination of hot water steamers, chemical cleansers, and powerful pressure washers to safely clean parking lots without damaging the surface.
Why Choose Get It Clean Miami?
At Get It Clean Miami, we take parking garage cleanliness seriously. We understand that parking garages in Miami are busy and can get messy quickly, so it's essential to provide a high-quality service that keeps parking garages looking great for years to come. Our experienced team has the expertise and equipment needed to make sure your parking garage is cleaned properly and safely.
So don't wait any longer – contact Get It Clean Miami today to find out how we can help you keep your parking garage safe and sparkling clean! With our pressure cleaning services, you'll be sure to have customers or employees feeling safe while parking their cars in a pristine parking lot. Enjoy the peace of mind knowing that Get It Clean Miami is here to help make your parking area look better than ever.