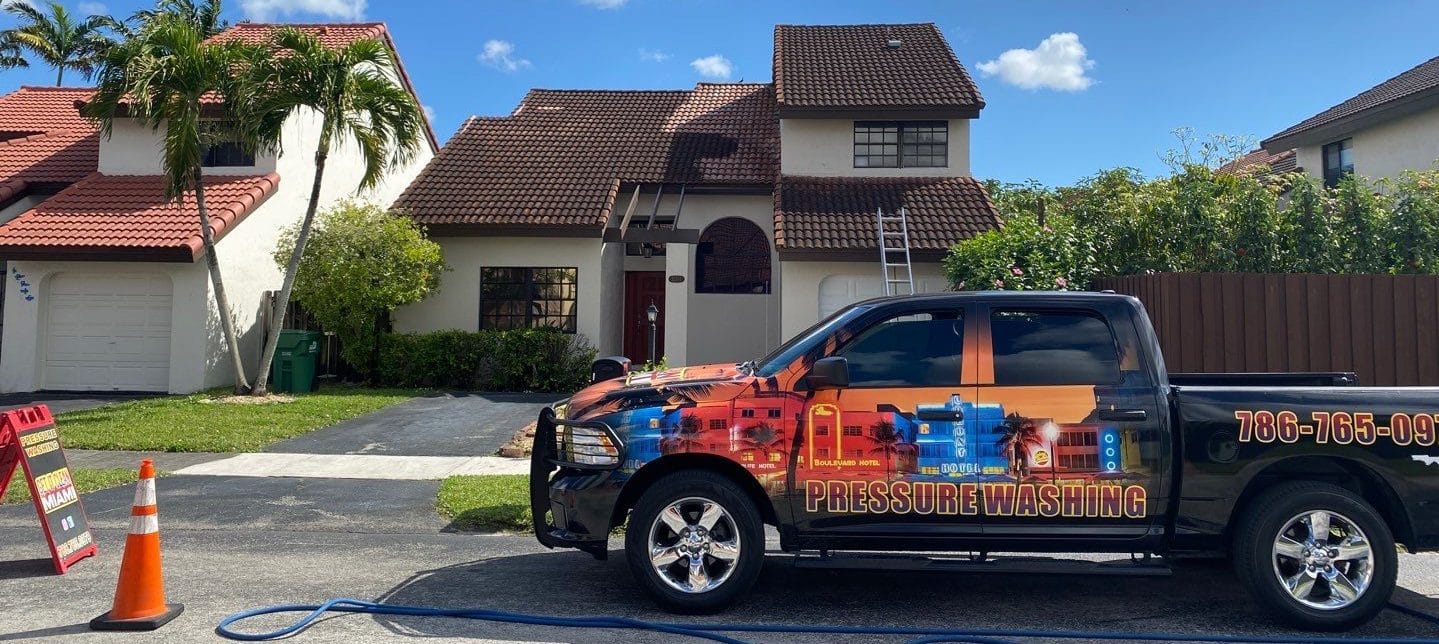 Driveway Cleaning Services in Miami
Driveway cleaning is an important maintenance task for homeowners in Miami. Over time, driveways can become stained with oil, dirt, and other debris, making them look unsightly and reducing the curb appeal of your home. In addition, the buildup of dirt and debris can cause slip and fall hazards, making driveway cleaning a safety issue as well. This is where Get It Clean Miami comes in.
Get It Clean Miami is a professional pressure washing service that specializes in driveway cleaning. They use state-of-the-art equipment and techniques to remove stubborn stains, dirt, and debris from your driveway, restoring it to its original appearance. Not only does this improve the appearance of your home, but it also helps to prevent slip and fall accidents.
Regular driveway cleaning also helps to extend the lifespan of your driveway. Dirt, debris, and stains can cause damage to the surface of your driveway, leading to cracks and other forms of wear and tear. By regularly cleaning your driveway, you can prevent this damage and avoid costly repairs in the future.
If you're a homeowner in Miami in need of driveway cleaning services, Get It Clean Miami is the solution for you. Their team of experienced professionals will provide high-quality services to ensure your driveway looks great and is safe to use. With their commitment to customer satisfaction and attention to detail, you can trust Get It Clean Miami for all your pressure washing needs.