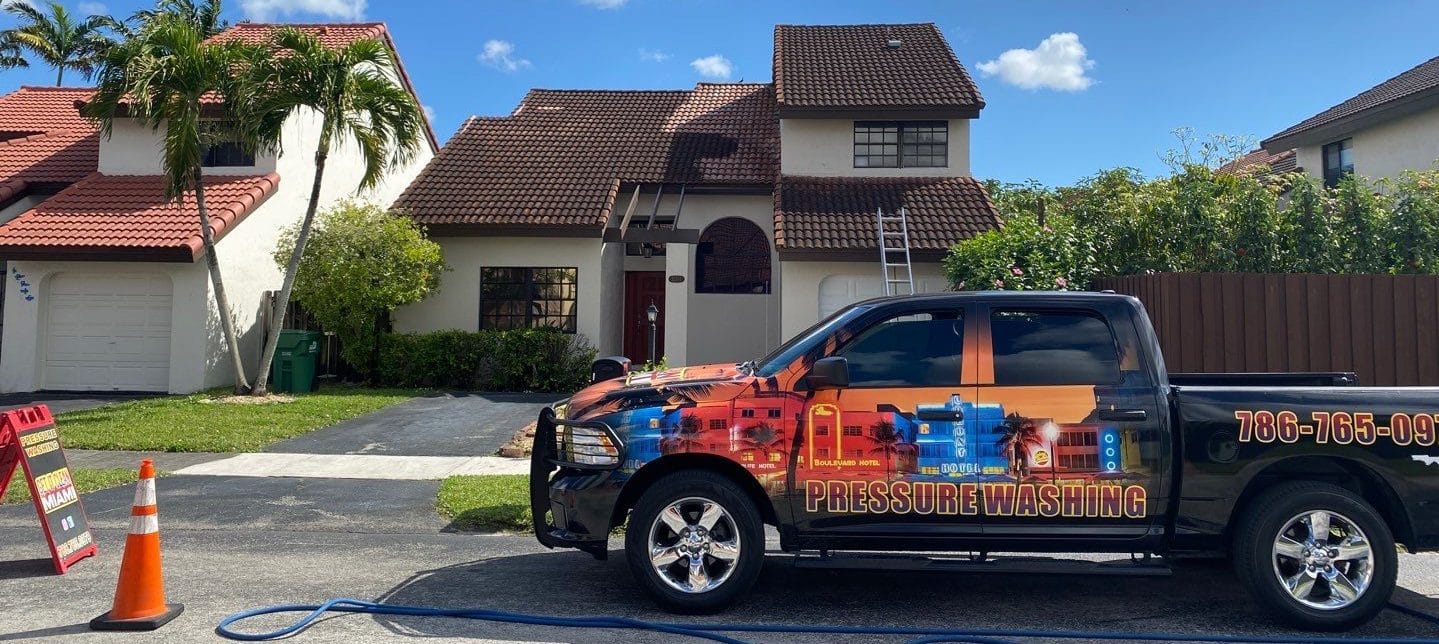 Pressure Washing Services in Miami
Our expert team specializes in providing high-quality pressure cleaning services to our valued clients in Miami and the surrounding areas. With years of experience in the industry, we have become a leading provider of pressure cleaning solutions for both residential and commercial properties.
Our services include pressure washing, power washing, and exterior cleaning for buildings, driveways, sidewalks, and more. Our state-of-the-art equipment, combined with our team's knowledge and expertise, allows us to deliver exceptional results that will leave your property looking its best.
We understand the importance of maintaining the appearance and value of your property, which is why we use only the highest quality products and techniques in our pressure cleaning services. Our team is dedicated to ensuring that every job is completed to the highest standards of quality and professionalism.
If you are in need of pressure cleaning services in Miami, look no further than our expert team. Contact us today to schedule a consultation and experience the difference that our top-rated pressure cleaning services can make for your property.