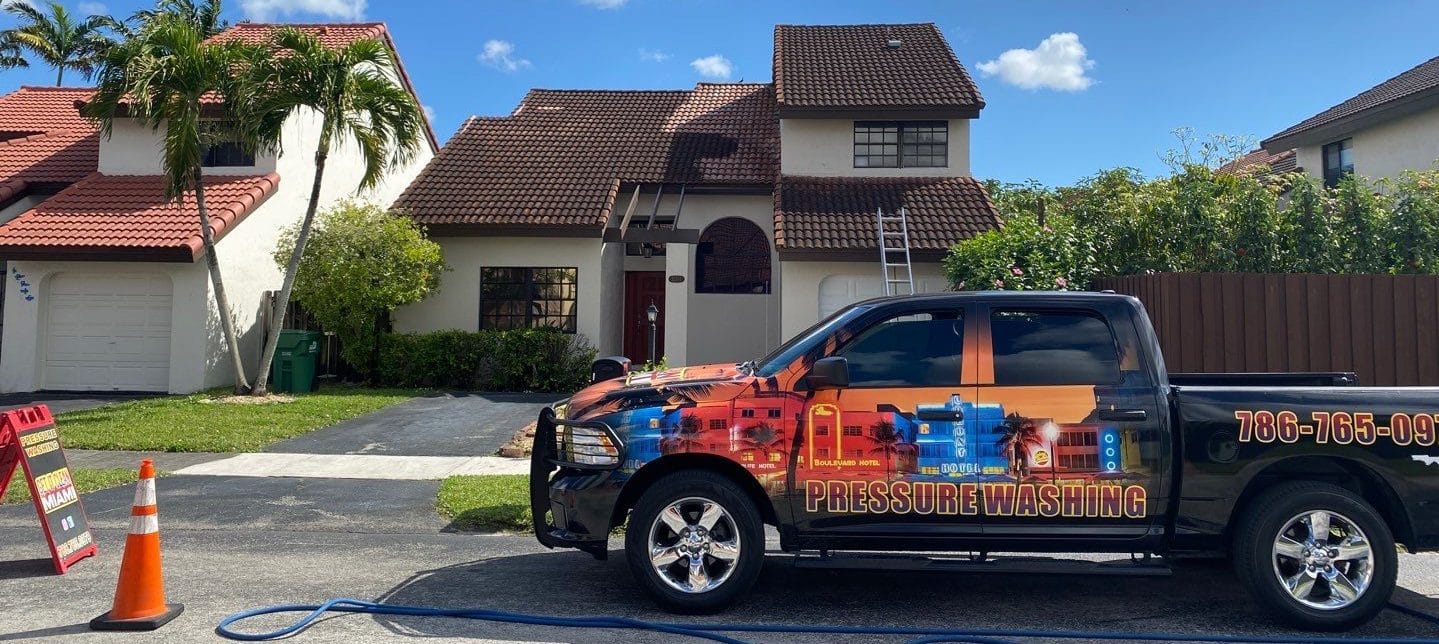 Pressure Cleaning Services in Coral Gables
Coral Gables, also known as "The City Beautiful," is a charming and affluent community located in Miami-Dade County, Florida. Known for its tree-lined streets, historic landmarks, and unique architectural style inspired by the Mediterranean Revival, Coral Gables is a sought-after location for homeowners seeking elegance and sophistication. However, maintaining the pristine appearance of properties in this picturesque city requires consistent effort, and that's where Get It Clean Miami comes in.
Importance of Pressure Cleaning Services in Coral Gables
Pressure cleaning services are essential for homeowners in Coral Gables for a variety of reasons. The subtropical climate, characterized by high humidity and frequent rain, creates optimal conditions for mold, mildew, and algae growth. These unsightly and potentially harmful growths can quickly take a toll on the appearance and integrity of your home's exterior surfaces, including roofs, walls, driveways, sidewalks, and patios.
In addition to maintaining the aesthetic appeal of your property, regular pressure cleaning services can also protect the health and safety of your family. Mold, mildew, and algae can cause respiratory issues, allergies, and other health problems if left untreated. Additionally, these growths can make your outdoor surfaces slippery, posing a risk of injury.
Moreover, homeowners in Coral Gables have a responsibility to uphold the city's reputation for cleanliness and beauty. Well-maintained properties contribute to the overall appeal of the neighborhood and maintain property values. As a homeowner, investing in pressure cleaning services is a smart way to protect your investment and enhance your home's curb appeal.
Get It Clean Miami: The Go-to Pressure Cleaning Service Provider in Coral Gables
Get It Clean Miami is the premier pressure cleaning service provider for Coral Gables residents. With years of experience, we understand the unique challenges that homeowners in the area face and tailor our services to meet their specific needs. Our team of skilled professionals is equipped with state-of-the-art pressure cleaning equipment and eco-friendly cleaning solutions, ensuring a thorough and effective cleaning process that is safe for your family and the environment.
Comprehensive Range of Services
Get It Clean Miami offers an extensive selection of pressure cleaning services, which include:
Roof Cleaning: Our specialists use low-pressure cleaning methods to gently remove mold, mildew, and algae from your roof, maintaining its integrity and extending its lifespan.


Exterior Wall Cleaning: We effectively clean your home's exterior surfaces, ridding them of dirt, grime, and organic growths, resulting in a revitalized and appealing appearance.


Driveway and Sidewalk Cleaning: Our high-pressure cleaning techniques efficiently eliminate stubborn stains, dirt, and algae from your driveways and sidewalks, restoring their original charm.


Patio and Pool Deck Cleaning: We revitalize your outdoor living areas by eradicating mold, mildew, and algae, ensuring they remain safe and pleasant for your enjoyment.
Customer Satisfaction Guaranteed
At Get It Clean Miami, we pride ourselves on delivering exceptional results and unparalleled customer service. Our technicians treat each home with care and respect, ensuring that your property remains in pristine condition throughout the cleaning process. We also offer flexible scheduling to accommodate your busy lifestyle and guarantee 100% customer satisfaction. If you're not completely satisfied with our work, we'll make it right.
Optimize Your Home's Beauty in Coral Gables with Get It Clean Miami
Investing in pressure cleaning services is essential for maintaining the beauty and value of your Coral Gables property. Get It Clean Miami is your trusted partner in this endeavor, offering top-notch pressure cleaning services tailored to your home's unique needs. Contact us today to schedule a consultation and discover the difference that professional pressure cleaning can make for your Coral Gables home.