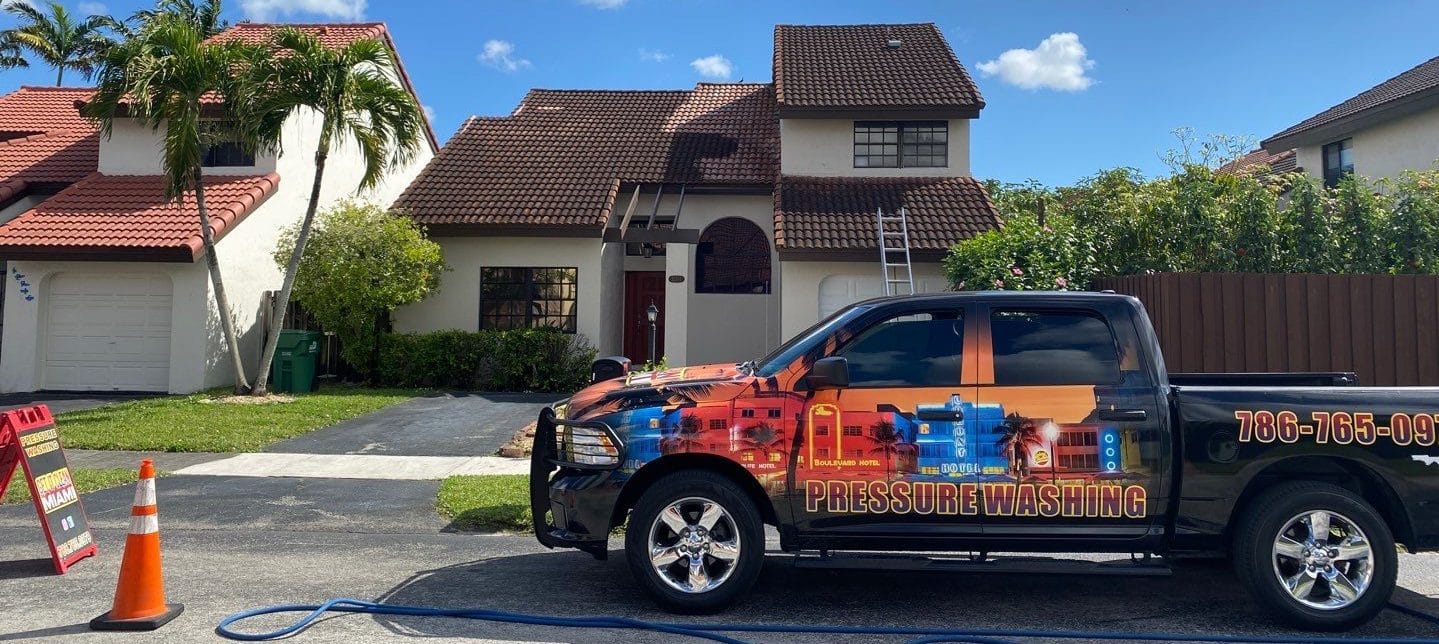 Pressure Cleaning Services in Palmetto Bay
Palmetto Bay, a beautiful village located in Miami-Dade County, Florida, is known for its picturesque landscapes, waterfront properties, and family-friendly atmosphere. This charming village offers an idyllic environment for homeowners who enjoy the serene beauty of nature and the convenience of nearby amenities. To preserve the stunning appearance of properties in Palmetto Bay, regular maintenance is crucial, and Get It Clean Miami is here to help with top-quality pressure cleaning services.
Why Pressure Cleaning Services Matter in Palmetto Bay
Pressure cleaning services are vital for Palmetto Bay homeowners for several reasons. The region's subtropical climate, featuring high humidity and frequent rainfall, leads to the rapid growth of mold, mildew, and algae. These unsightly and potentially harmful organisms can compromise the appearance and structural integrity of your home's exterior surfaces, such as roofs, walls, driveways, sidewalks, and patios.
Besides maintaining your property's visual appeal, routine pressure cleaning services can also safeguard the health and well-being of your family. Mold, mildew, and algae can cause respiratory problems, allergies, and other health concerns if not addressed. Additionally, these growths can render outdoor surfaces slippery, increasing the risk of accidents.
Furthermore, as a Palmetto Bay homeowner, it's essential to contribute to the village's reputation for cleanliness and natural beauty. Well-kept properties not only enhance the neighborhood's allure but also maintain property values. Investing in pressure cleaning services is a wise decision to protect your investment and boost your home's curb appeal.
Get It Clean Miami: Your Reliable Pressure Cleaning Service Provider in Palmetto Bay
Get It Clean Miami is the leading pressure cleaning service provider for residents of Palmetto Bay. With extensive experience, we comprehend the unique challenges local homeowners face and customize our services to meet their particular needs. Our team of proficient professionals uses cutting-edge pressure cleaning equipment and environmentally friendly cleaning solutions, guaranteeing a thorough and effective cleaning process that is safe for both your family and the environment.
Wide Range of Services
Get It Clean Miami provides a wide array of pressure cleaning services, including:
Roof Cleaning: Our experts employ low-pressure cleaning techniques to gently eradicate mold, mildew, and algae from your roof, preserving its integrity and prolonging its lifespan.

Exterior Wall Cleaning: We cleanse your home's exterior surfaces, eliminating dirt, grime, and organic growths, ensuring a refreshed and vibrant appearance.

Driveway and Sidewalk Cleaning: Our high-pressure cleaning methods efficiently remove stubborn stains, dirt, and algae from your driveways and sidewalks, restoring their original beauty.

Patio and Pool Deck Cleaning: We rejuvenate your outdoor living spaces by removing mold, mildew, and algae, making them safe and enjoyable once more.
Unmatched Customer Satisfaction
At Get It Clean Miami, we take pride in delivering outstanding results and unparalleled customer service. Our technicians treat each home with care and respect, ensuring that your property remains in immaculate condition throughout the cleaning process. We also offer flexible scheduling to suit your busy lifestyle and guarantee 100% customer satisfaction. If you're not entirely satisfied with our work, we'll make it right.
Enhance Your Home's Beauty with Get It Clean Miami
Investing in pressure cleaning services is essential for maintaining the beauty and value of your Palmetto Bay property. Get It Clean Miami is your dependable partner in this endeavor, offering first-rate pressure cleaning services tailored to your home's unique requirements. Contact us today to schedule a consultation and experience the difference that professional pressure cleaning can make for your Palmetto Bay home.